Today is World Water Day!
Global Care has been following the motto of this year's World Water Day "Accelerating Change" for years with numerous projects.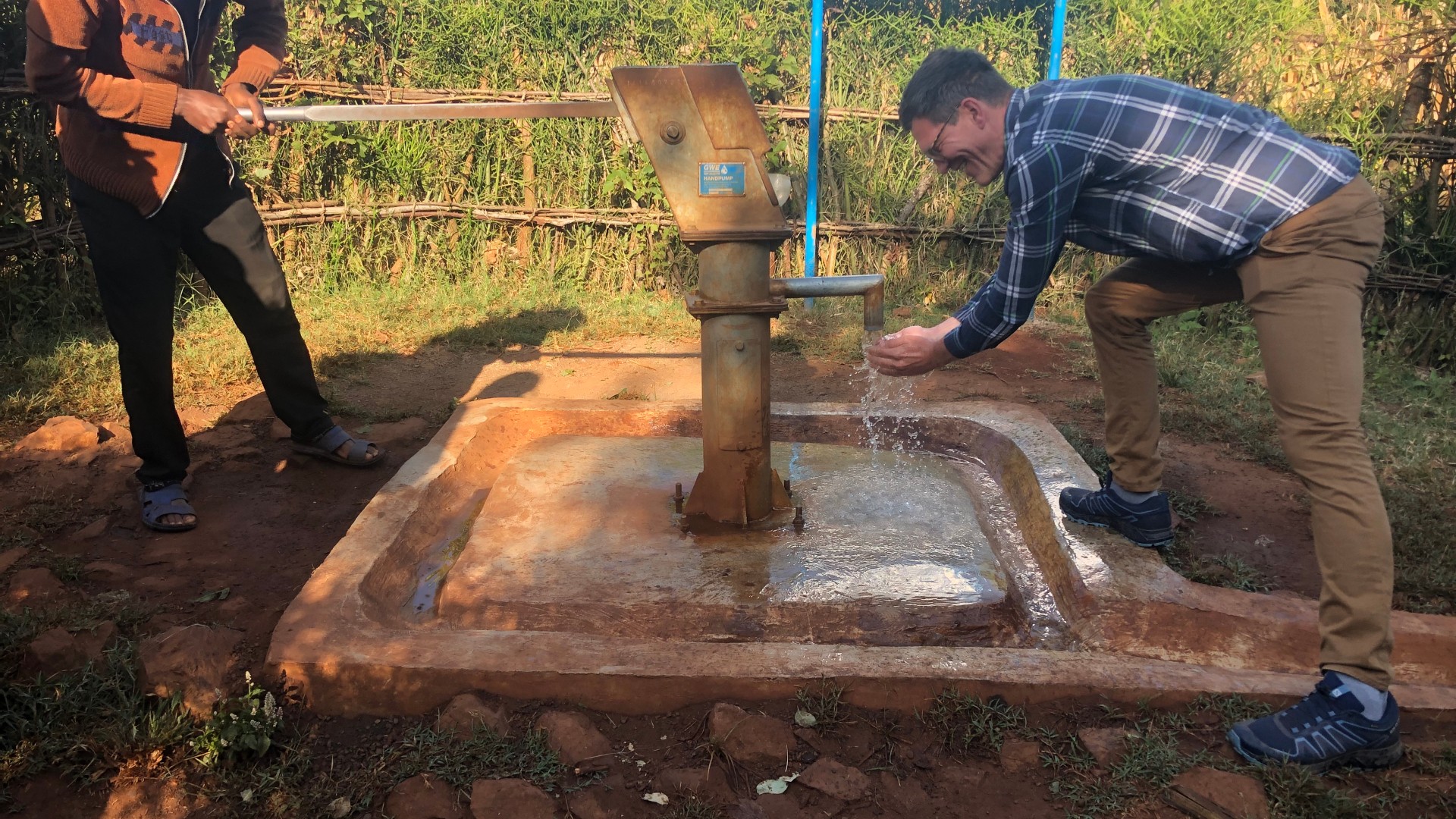 Fabulous! Rasso Böck tasted the fesh water on location in Ethiopia.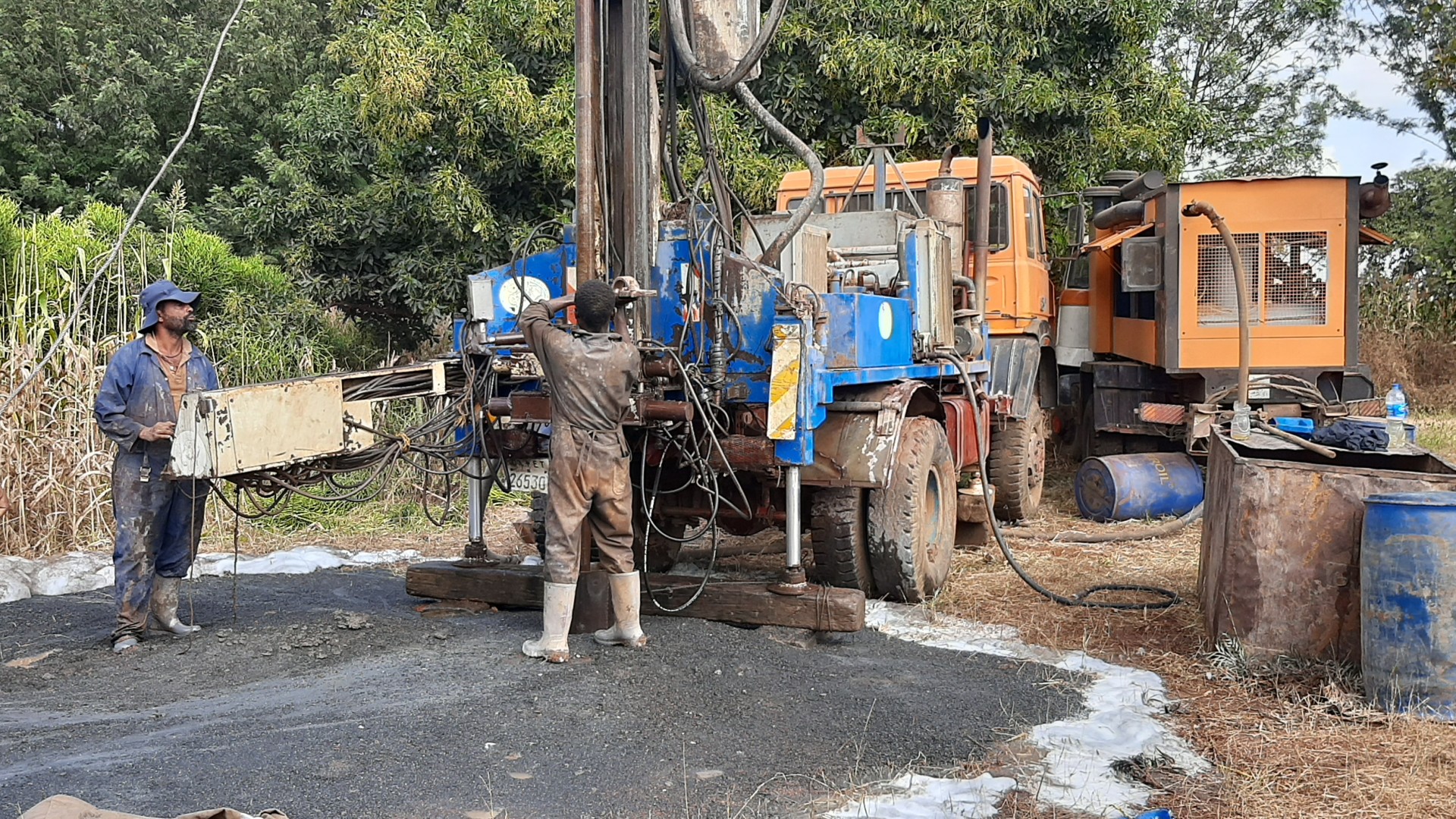 Preparation of the well drilling in Ethiopia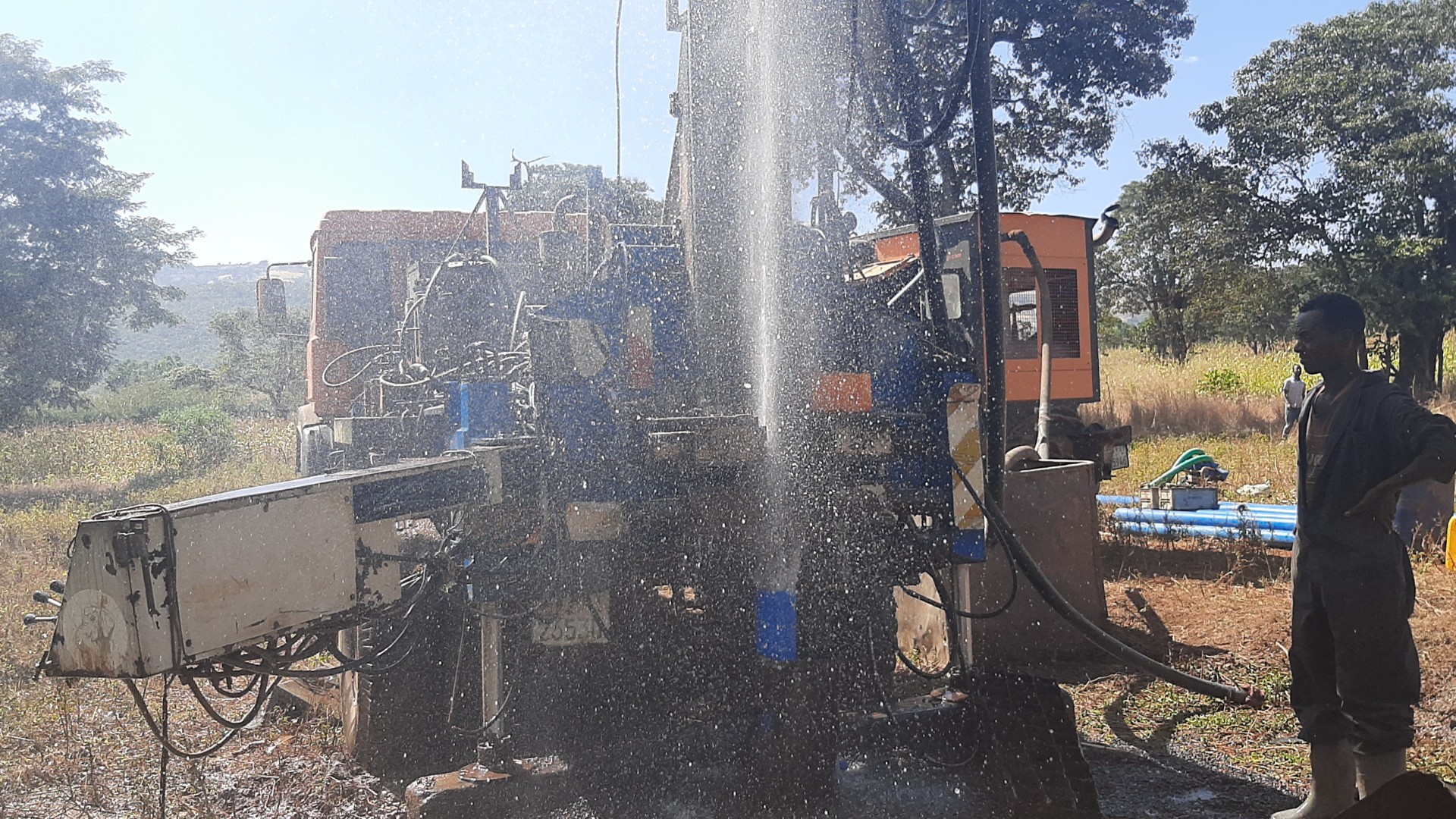 Fresh water rises to the surface after successful well drilling!
Water is not only an elementary component of life - it is a human right. Not only the spread of the coronavirus has shown us once again how important clean water and hygiene are for health.
Yet almost half the world's population, some 3.6 billion people, lack good sanitation, and 2.3 billion people suffer from water shortages.
WASH (water, sanitation and hygiene) has been one of Knorr-Bremse Global Care's two focus areas since 2012. Together with established and mostly long-standing partner organizations, we are helping to reduce the incidence of water-borne diseases, especially among children.
With the German Toilet Organization (GTO), for example, we are working hard to disseminate expertise on sanitation and hygiene. The GTO is currently representing the WASH Network, an alliance of 29 German non-governmental organizations, at the United Nations World Water Conference in New York. It is the first high-level intergovernmental conference on water since 1976 provides an exceptional platform for Governments and Stakeholders to pledge new commitments and initiatives."It's time for action!"; demands Johannes Rück, Deputy Executive Director of the GTO and Network Coordinator of the German WASH Network, 'otherwise we will fail to achieve SDG 6 by 2030'. He is currently participating in NY advocating for the human rights to clean water and safe sanitation.
Together with the foundation Menschen für Menschen, we provide clean water in remote rural regions of Ethiopia. Rasso Böck, Head of Legal Affairs at SfS Europe and a member of Global Care, was on site: 'How crucial safe water is for us humans only really becomes clear when you meet people for whom water does not naturally flow out of a tap. In some cases, women in particular have to walk two to three hours a day to fetch water. Diseases transmitted by unclean water can cost lives, especially in rural areas far away from any health station. I am very proud that we are making a contribution here.'
Contact
Knorr-Bremse Global Care e. V.
Knorr-Bremse Global Care e. V.