Social Justice Day
Two years ago, AMANDLA Social Enterprises and lead partner Knorr-Bremse Global Care formed Safe-Hub Global, an unconventional joint venture to enhance social justice. We wanted to break away from the funder/beneficiary dynamic of a typical donor-recipient partnership and instead tackle inequality as a collective. As co-equal partners, we've started scaling AMANDLA's award-winning Safe-Hub model, which brings local partners under a central hub where users can access services in education, employability, early childhood development and more.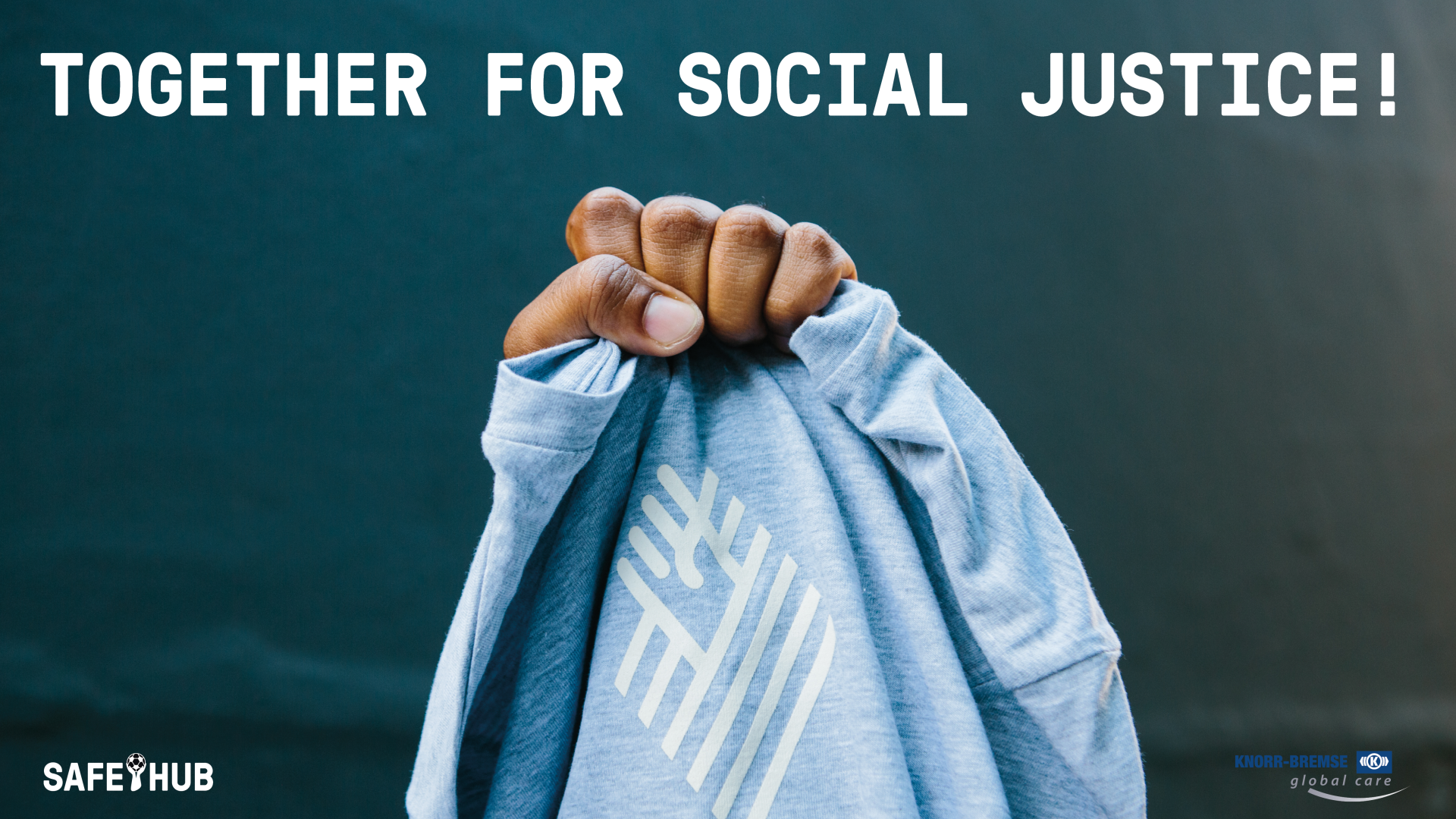 If good intentions and plenty of heart were all it took to advance social justice, the world would look like a very different place. The difficult truth is that this work is messy, takes time, and requires non- traditional ways of thinking and doing.
The challenges that threaten already vulnerable communities are significant — from rising youth unemployment to worsening inequality and a looming recession. If we're serious about advancing social justice we have to talk openly about why old models and mindsets have failed, and how we can do better.
This World Day of Social Justice, we're sharing three critical learnings from our joint venture so far. Each of these lessons has helped us overcome barriers as we scale Safe-Hub globally — now in South Africa, Germany and the United States, and soon in India and Ivory Coast. Together, we've already managed to achieve meaningful, practical results — including creating a pipeline for employment through paid learnerships for unemployed youth in South Africa.
Here are three major insights:
1. Ecosystems Matter More Than Programmes
Single-issue organisations can't be expected to take on multifaceted problems. Instead of trying to build the perfect programme, we decided to co-create create a capable, agile network of expert partner organisations that specialise in health, tutoring, green solutions and more. Because we approach inequality as a collective, we're better equipped to avoid burnout and create impact that's lasting, sustainable and holistic.
2. Experience Is Expertise
Top-down social impact strategies are bound to fail. AMANDLA came out of community collaboration, and continuing this approach was crucial to our joint venture. Early on, we aligned around a values-based framework that guides our decision-making as partners. This means we place local insight and needs at the center of our strategy and operations. Listening to the people closest to a problem has meant ending up at the right solution, faster.
3. Partners Should Also Be Impacted
For too long, our sector has focused almost exclusively on one side of the 'inequality problem': those who suffer because of inequality. Our view is that we need to right this imbalance and look closer at progressive changes that resource-partners can initiate in their own companies or industries, so they're not perpetuating inequality. We realised that there is a lot of scope for impact on this side of the equation, and have already seen new internal policies and external opportunities emerge since we started this work.
Contact
Knorr-Bremse Global Care e. V.
Knorr-Bremse Global Care e. V.